What size grill do you really need to make enough food for your family and guests without taking up the whole patio or spending a fortune?
Or worse...having to go buy a second grill.
We take a deep dive into everything you need to consider before deciding on a final purchase, so let's go!
Asking what size grill to buy is kind of like asking what size car to buy, or what size house to buy.  There is no right answer, what works for one person may not work for another.
Just like cars and houses, bigger is not always better.
And on the flip side, if you buy a grill too small for your actual needs, you may end up kicking yourself for not going just a tad bigger in the first place.
So let's break it down into the most important considerations to make when deciding on the best sized grill for you and your family.
The Cooking Area
First things first, the most important factor to consider is obviously the available cooking area.
Of course, a grill with a small cooking surface is going to be smaller built than one with a large cooking surface.
But the terms large and small are going to mean different things to different people depending on how much cooking you plan to do.
The cooking surface is usually measured in square inches and the specifications of your grill will state this.
To keep your search objective, make sure to compare these numbers when looking at different grills.  Especially when looking at photos online as they can be deceiving when it comes to size.
The measurements of a cooking grill can vary rather expansively with some available being as small as 140 square inches and others as large as 700 square inches.
Main Grilling Surface vs. Warming Rack
Also make sure to check whether some of that square footage includes a secondary warming rack above the main grill surface.
Many companies will include this area, even though it is not part of the main grilling surface, just to make their grill see larger than it is.
It is likely that a grill with a main cooking surface measuring around 450-500 square inches is going to suffice the needs of an average family of 4-5 people.
For larger groups, you may opt for a larger sized grill up to 700 sq. inches.
The Number of People for Which you are Grilling
The amount of people that you are cooking for is also going to influence the size of the grill that you require.
If you are likely to be cooking for a large group of people regularly you will need a grill with the space capacity to cater to their needs.
Likewise, if you are only likely to be cooking for a smaller group, you aren't going to require the spacious capacity that is provided by a large-sized grill and are instead likely to find that a smaller and more standard size grill will cater to your needs.
If you often find yourself the host of barbeques and parties, again it is necessary to remember this to ensure that your grill offers the capacity that is needed to satisfy the needs of the group size that you are cooking for.
Direct and Indirect Cooking Areas
You also need to consider how much INDIRECT cooking you plan to do, meaning having the food to be cooked on the opposite side of the grill from where the direct heat of the lit burners are.
This is how you would for example cook or smoke a large piece of meat on a gas or charcoal grill.
If you plan to do a lot of indirect cooking where you need to accurately control the cooking chamber temperature and keep the food separate from the direct heat source where you place your smoker box or pellet tube smoker, you are going to need extra space to set up your grill properly and accomplish this.
If however, you only plan to cook chicken thighs, hot dogs, steaks, hamburgers, and other relatively thin cuts of meat that require only DIRECT cooking, then this will not need to be a large consideration.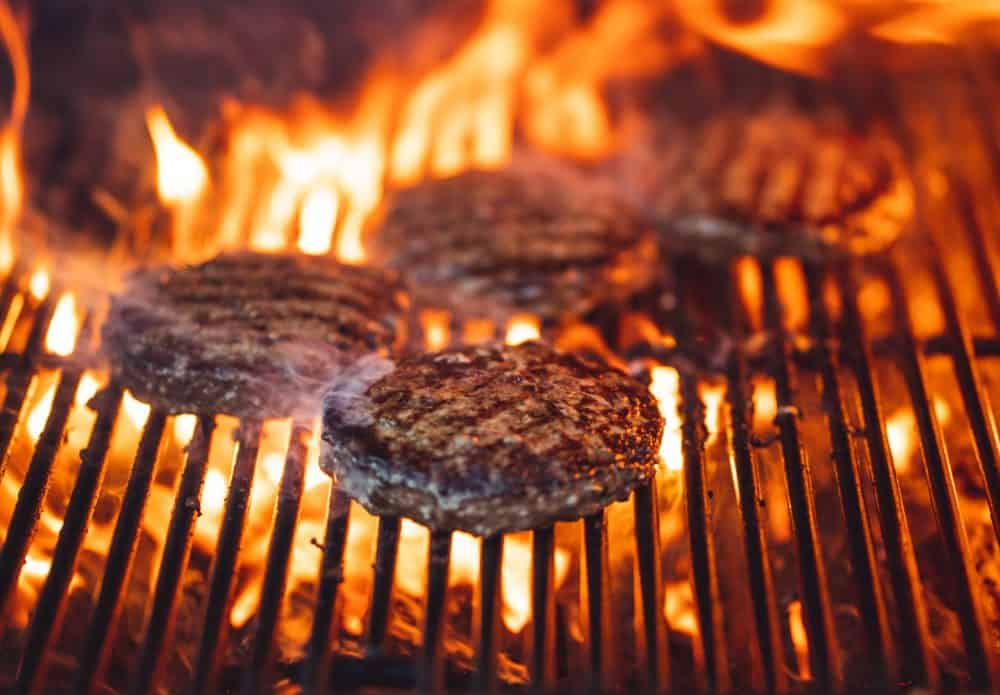 The Food Size and Portions that you are Going to be Cooking
The amount of food that your grill can hold is another factor to remember.
You will often find that manufacturers claim that their grills can hold a particular amount of burgers but in reality, this isn't a true reflection of their capacity.
Are their burgers 2 or 4 inches in diameter? Are they including the warming rack?
Thats why its always best to compare apples to apples and look solely at the size of the direct cooking surface in how many square inches of space it provides.
Not some arbitrary measure of how many hamburgers or hot dogs the grill can hold.
If you regularly have a lot of food to cook for your large family or guests, but don't have the room to cook it all at once, then this is going to result in a more time-consuming process for you as you are going to have to cook the food in batches.
The Space that you have Available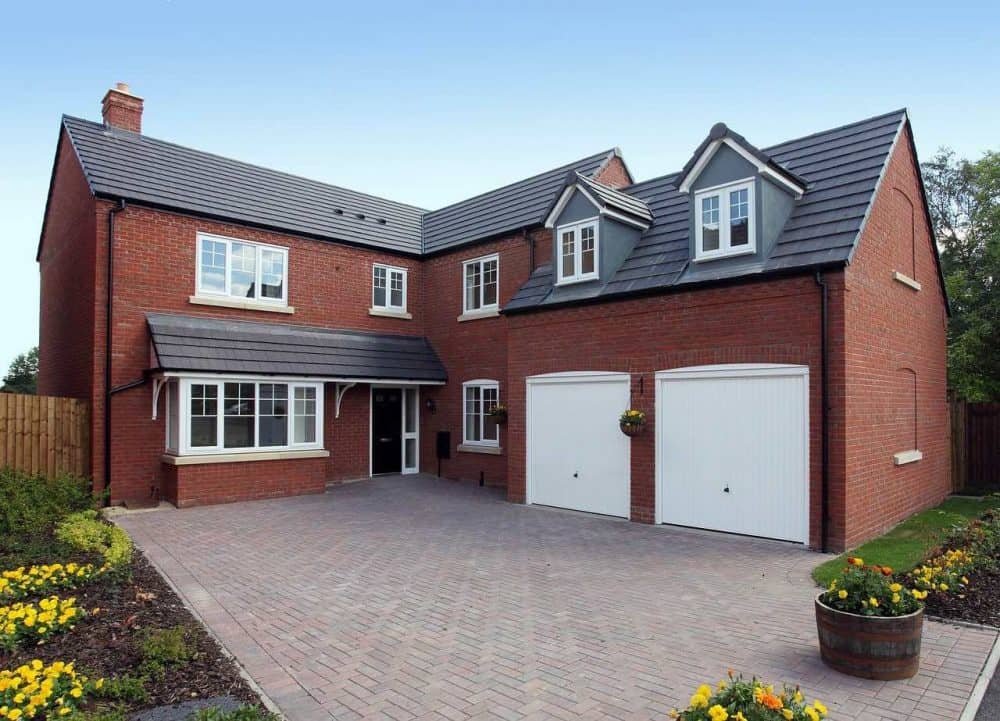 It is also necessary to consider the space that you have available to set up the grill.
If you have a large expansive brick patio, then it won't be much of a worry.  However, if you have limited deck or balcony space to set one up, then every square inch is going to matter.
Sometimes when looking at  the size of the grilling area we forget to think about the depth of the grill when the lid is opened, or the width of the side shelves and side burners.
Also, on a charcoal grill will you need a place to set down that hot lid when you remove it?
It is also best not store or operate your grill directly against a wall of your house or building, so how will it fit positioned on the far side of your deck or balcony?
Take the time to take measurements in the store or from online descriptions and go out to your space and layout exactly how much space it will take up.
Will the Grill Need to be Moved Around?
Although this may not be a significant issue for some, it is important to consider whether the grill is likely to be moved around.
If you are looking for a grill that can accompany you on your outdoor adventures and vacations you are likely to benefit from a smaller, portable style grill that consumes less room in your car and packing.
If you are looking for a grill that serves the sole purpose of cooking your foods at home, you may not be deterred from choosing a larger grill as it is unlikely to be as significant of an issue.
What Size Grill Do I Need? - The Verdict
We hope that this guide has given you a clearer understanding in regards to the factors that influence the size of the grill that you should choose.
Think about not only the number of people that you are likely to be cooking for, but the space you have available and the TYPE of foods you will be cooking, using direct or indirect methods.
Also, pay close attention to the exact cooking surface specifications as this will provide you with a clear guide when comparing one grill to another.
What Food Can I Make on my New Grill?
Looking for some BBQ inspiration?
Check out some of our great recipes of smoked and grilled food to try out at your next outdoor BBQ!
Trash Can Turkey - OK, technically not made on a grill but one of the most fun ways there is to cook a Turkey...at over 700 degrees in only 2 hours!  You've got to check it out!