We have rounded up 8 of the VERY BEST Entry Level Smokers for Beginners. 
These affordable smokers are from some of the best brands in the business and have helped many beginners get started with smoking great BBQ!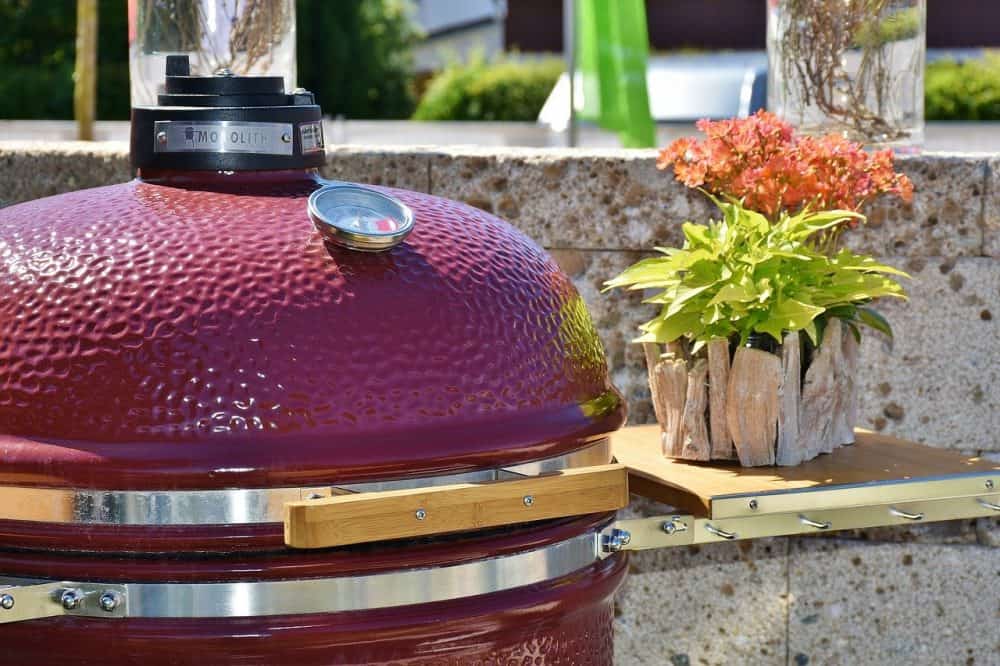 These entry level smokers will no doubt bring your BBQ game to the next level.
Whether you are an avid and seasoned griller or completely new to outdoor cooking, smoking is another great way to enjoy your favorite meats, seafood, cheese, and even vegetables!
With so many supposedly entry level smokers out there to choose from, with widely varying skill and experience levels required, it can be difficult to choose the right one for you.
If you are new to meat smoking, an electric smoker is a good introduction appliance.
Electric smokers offer you a simple solution for small spaces, limited knowledge or experience with backyard smokers and still give you the smoky, delicious result you're after.
Another benefit of electric entry level smoker is their ability to maintain heat at a low temperature and are self-regulating in their temperature just like an oven.
However, we have also included some great entry level options for charcoal and propane smokers as well.
While these may take a little more time to learn, they are a lot of fun, and still work great for any budding BBQ enthusiast!
So let's dive in and take a look at 8 of our favorites!
In a Rush?
Here are our 8 Favorite Entry Level Smokers for Beginners:
Here's a great video from No Hippie BBQ detailing some of their favorite entry level smokers for beginners. 
Or skip ahead to go straight to OUR top picks.
Royal Gourmet Charcoal Grill with Offset Smoker
Total 800 sq inches cooking surface, 438 sq inches of main chamber, ¼" diameter porcelain steel cooking grates; 179 sq inches for chrome warming rack; offset smoker provides extra 183 sq inches cooking area with porcelain steel cooking grates.

Combination offset smoker, good for both smoking AND grilling, side door for easy adding charcoal.

Heavy duty lid, with professional thermometer, big stack and cool-touch spring handle. Adjustable damper.
This smoker rates as one of the most affordable entry level smokers.
The porcelain grate components hold heat evenly and effectively, resulting in a more evenly cooked and tender finished product.
The Royal Gourmet offers an adjustable charcoal pan than can be adjusted to two levels, letting you control the temperature to allow for cold and hot spots, allowing you the ability to cook different foods at once.
The adjustable vent ensures proper air control and proper heat level; the grill thermometer allows you to maintain the right temperature of your new beginner smoker
Weber 18-inch Smokey Mountain Cooker, Charcoal Smoker
The Weber Smokey Mountain charcoal smoker helps you achieve an authentic smokehouse flavor at home

It can accommodate a whole turkey and an entire ham at the same time. Item weight- 39.1 pounds

Made of porcelain-enameled steel, this smoker comes with 2 nickel-plated 18-½-inch-wide cooking grates

Includes a water pan, thermometer, individual vents on bowl and lid, and heat-resistant nylon handle
This entry level smoker is perfect for beginners who want to purchase a true classic among seasoned meat smokers.
In fact, we rated its 22 inch older brother as one of our favorite competition smokers and one of our favorite vertical smokers.
Small yet powerful, the Weber offers vents to control the airflow and temperature, but the large water pan that sits right above the charcoal beneath is what makes this backyard smoker stand out.
Acting as a heat sink, the water pan absorbs the heat and releases it slowly and keeps a stable temperature in the smoker.
This may not be the easiest to learn option for a beginner, as charcoal can present challenges an amateur may not be experienced with.
However, after a few practice sessions, you may just find yourself never looking back!
The feature that makes this classic entry level smoker from Masterbuilt an undeniable winner is its Bluetooth capabilities, allowing you to use your smoker's Bluetooth controls for a completely remote smoker experience.
Four chrome-coated racks and a drip tray offers easy cleanup, and its front-loading features additionally make the Masterbuilt smoker the most easy to use smokers for beginners available today.
The easy side-access tray enables you to reload your smoker chips without releasing any smoke in the process.
The adjustable air damper controls the airflow inside the smoker, while the probe thermometer allows you to maintain a consistent temperature.
The large window will allow you to see inside your smoker and check the progress of your meat without risking the release of smoke or flavor by opening the door.
A hard to miss feature on this stainless-steel entry level smoker is the large glass door on the front.
With a tight seal, once the Char-Broil deluxe shuts the door, there is no escape for heat or smoke.
With four adjustable racks, this smoker offers various cooking possibilities, along with key removable features such as a water pan, sliding grease tray, larger smoker box, and a meat probe with wire.
This fantastic beginners smoker is very similar to the Masterbuilt electric smoker but unfortunatly lacks Masterbuilt's Bluetooth/remote capabilities.
Dyna-Glo Wide Body Vertical Offset Charcoal Smoker
Six height-adjustable cooking grates accommodate various sizes of food, giving 1890 square inches of total cooking space with 25-pounds capacity per grate.

Porcelain-enameled steel charcoal chamber is designed to keep briquettes stacked tightly for improved burn efficiency.

Charcoal and ash management system with charcoal chamber, grate and sliding, removable steel ash pan. Designed to handle large amounts of ash for hours of maintenance-free cooking
This durable and affordable entry level charcoal smoker boasts multiple features and a large size, making it one of the best smokers in its category and price range for what you get.
Its vertical smoking chamber and adjustable rack accommodate varying large sizes of meats, everything from ribs to brisket, to a whole ham, turkey, or leg of lamb can easily be accommodated.
The offset burn chamber allows for a seamless top-up of charcoal without releasing smoke or heat from its chamber.
With the offset functionality, this entry level smoker is designed with indirect heat for slow cooking in mind, preventing any food on the bottom from cooking faster than the rest.
The Smoke Hollow is a great beginners propane smoker built for durability and encased in a welded steel cabinet.
With a two-door system, adding water or wood chips is made easier, allowing you to control the internal heat and moisture by only opening one chamber door individually.
Four easily adjustable chrome-plated racks make it easy to make room in your smoker, and the gas control system allows you to complete control of the temperature range inside.
Cuisinart Vertical 36" Propane Smoker
5. 45 SQUARE FEET OF INTERIOR: The spacious 5. 45 square foot interior means there is plenty of room to smoke a variety of meats along with several trays of vegetables. The vertical footprint makes it a perfect size for patios and barbecue kitchens.

FOUR 14 X 14-INCH REMOVABLE STAINLESS STEEL SHELVES: Four stainless steel racks can be easily removed for smoking whole birds or large cuts of meat. Racks are dishwasher safe, making cleanup easy.

PORCELAIN ENAMELED STEEL TRAY HOLDS WOOD AND WATER: A porcelain enamel steel tray holds the wood chips and water so clean-up is easy after use. Smoker requires wood chips when grilling.
The Cuisinart COS is another easy to use and affordable propane smokers.
Both propane and electric Smokers are great for beginners because they eliminate the need to add in charcoal, making them not only reliable but easy to use as well.
Offering a two-door system for individual chamber access, the COS features a sturdy frame and porcelain-coated wood chip tray with an integrated water pan.
This ensures equal smoke and moisture during the smoking process. A downside to this model is that the firepit and smoking chamber are more difficult to access.
Barton Multi-Function Barrel Pit Charcoal Barbecue Smoker Grill BBQ, Pizza Oven, Table & Fire Pit Grilling -Black
Convenient Versatility - With exquisite craftsmanship and elegant style, this portable smoker is a good choice for party, camping, seaside barbecue, event, backyard and much more!!

Multi-Function - Barrel gives much more than meets the eye! It can be used as a Table to set down any item, an independent fire pit for winter, a BBQ pit with an adjustable cooking rack to manage the desired cooking temperature for meat or pizza, adjustable barrel height for child safety, and the option to hang your meat as the perfect grill smoker.

Perfect for Beginner or Pro - Whether you're a Pro with smokers & grills or just getting started, the Barton barrel comes equipped with 6 stainless Steel hooks, 3 utensils, an independent charcoal pit, and standard stainless steel grilling rack. Enjoy cooking with pork ribs, hamburgers, fish and specialty meats
This little entry level smoker stands out from the crowd because of its wide ranging versatility. The classic pit barrel cooker offers a strong and uninsulated structure that allows this backyard smoker to withstand high temperatures.
Because of its shape, the convection heat feature allows for evenly distributed heat within the barrel chamber of this backyard smoker.
The vertical cooking structure creates more space, with eight stainless steel hooks hanging on two bars inside the barrel cooker.
While the meat hangs from these hooks, it begins to baste in its juices, creating a dense smoke that negates the purpose of a water pan.
It does come with removable grilling racks for regular grate smoking for other meats and foods as well.
A wire basket for charcoal sits just above the bottom edge, allowing proper airflow to maintain a consistent internal temperature while smoking.
Want to take a look at some more of our favorite Grills, Smokers, and Accessories to Add to your Collection?
Check out some of our favorite brands and styles of grills, smokers, and cooking accessories to add to your list!
Smokers
Grills
Accessories