Learn everything you need to know about how to make smoked chicken salad! 
Whether you've got a gas or charcoal grill, a Traeger or Pit Boss pellet grill, or even a Masterbuilt electric smoker, we've got you covered!
Why Smoked Chicken Salad?
Just like we showed you with our delicious smoked egg salad, smoked chicken salad is a great way to take a very conventional recipe to the next level.
It's also a great way to make something delicious from your leftover smoked chicken.
Whether you are preparing smoked chicken salad by itself as a low carb meal or making it into sandwiches, there is no doubt you'll love the taste of smoked chicken salad.
First, check out any one of our complete recipes for Smoked Chicken below, and then come on back we'll show you how we turn it into smoked chicken salad!
You can use meat from a whole chicken, chicken breasts, thighs, or even legs and quarters.  It's up to you and any option will be delicious.
Pit Boss
Traeger
Other
Ingredients
Shredded Smoked Chicken
Sour Cream
Mayonnaise
Celery
Dijon mustard
Red Seedless Grapes
Fresh Dill
Salt
Pepper
Once you have your smoked chicken, either the leftovers or straight from the smoker, shred it up using two forks or a pair of bear claws like we use for our pulled pork.

Then mix all the ingredients in a large mixing bowl!
The Best BBQ Rubs for Smoked Chicken Salad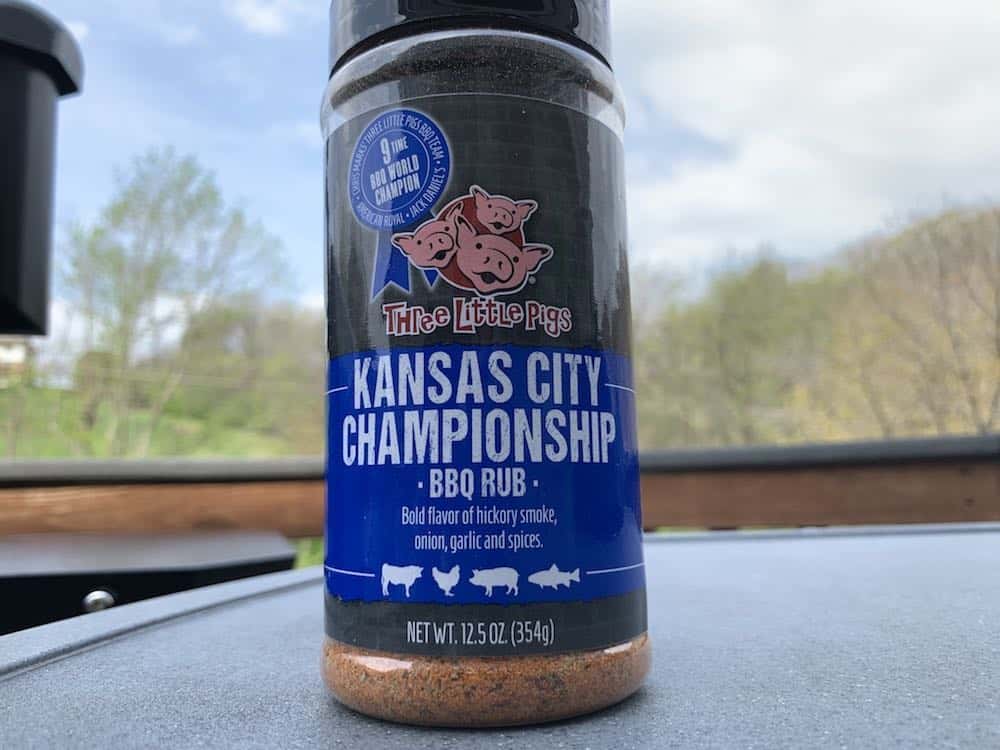 Now, why not finish your smoked chicken salad with a great BBQ rub?
Two of our favorites are Blues Hog BBQ Rub and Three Little Pigs Kansas City Championship BBQ Seasoning.
Blues Hog is a little more sweet than salty and looks just like paprika but will give your smoked chicken salad an extra hit of color and smokey BBQ goodness.
Three Little Pigs is a little more golden in color and has more savory spices of salt, garlic, and onion, so a little goes a long way, especially if you already added a lot of salt to your smoked chicken salad..
You can it incorporate into the smoked chicken salad or just sprinkle on top at the end for a little color and extra flavor!
Serving Suggestions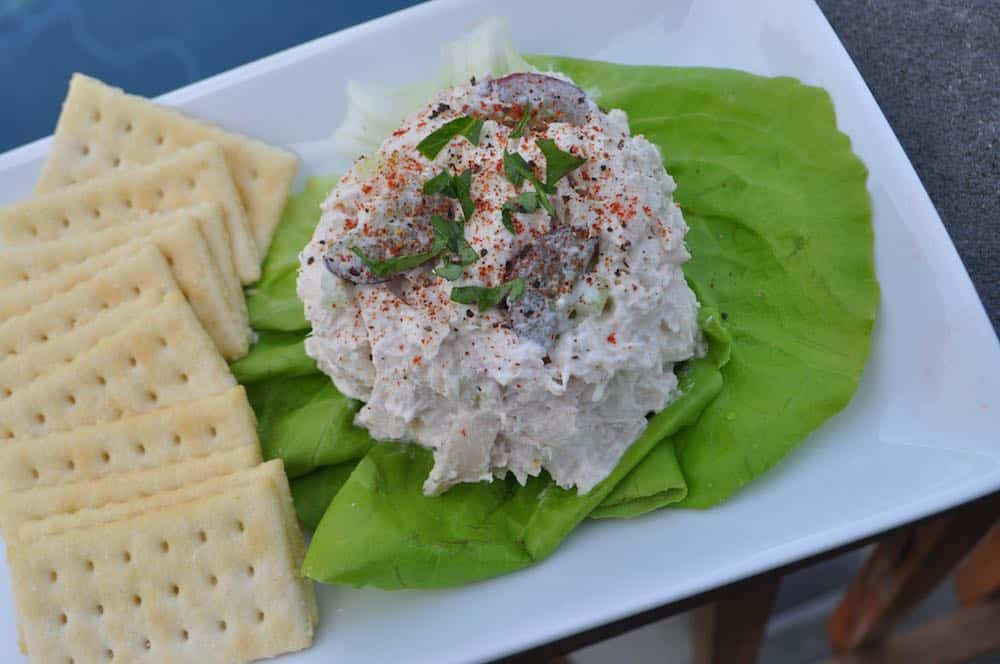 Scoop individual portions of your smoked chicken salad onto a Bibb lettuce leaf with crackers and a pickle for a classic low carb meal presentation ala the Chicken Salad Chick.
Or put it onto sandwich bread for a delicious smoked chicken salad sandwich.
Try sourdough or a buttery croissant for an EXTRA special treat!
📖 Recipe