Learn how to quickly and easily remove rust from your Solo Stove! 
Whether you have a Solo Stove Bonfire, Ranger, Yukon, or Camp Stove, we've got you covered.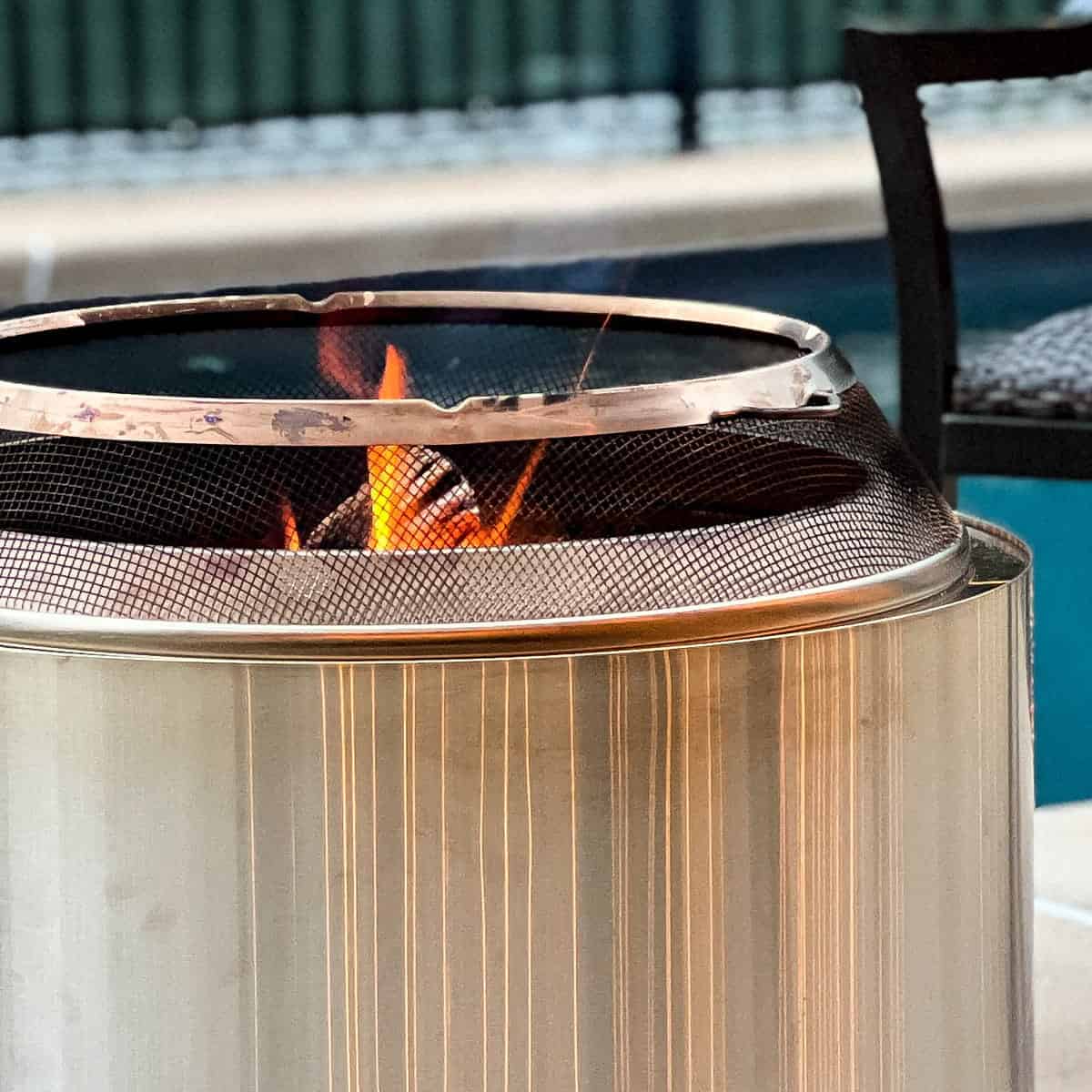 The Solo Stove is a superbly portable and durable outdoor fire pit and stove and ideally suited for a nomadic lifestyle where being on the move is the order of the day!
These tough bonfire and cooking pits are made to last, but even they can't escape the enemy of all steel.
Removing rust from a stainless steel Solo Stove is fairly straightforward and can be done using simple ingredients you probably already have on hand.
It will result in your stove being good to go for another few decades, and keeping your solo stove in great condition is just as easy with a few easy steps and precautions.
Now, let's first look at removing the rust from your Solo Stove, and then preventing it from returning.
Thinking about buying a new Solo Stove Fire Pit or Camp Stove? 
Make sure to check out our Ultimate Comparison Guide to Solo Stoves first!
The solo stove is made from high-quality stainless steel and can withstand high temperatures and outdoor conditions.
Still, even this won't prevent rust from setting in if given the opportunity.
If you see rust spots forming on your Solo Stove, you need to take immediate steps to remove it and then maintain it in the future, and you can do this with a homemade remedy or a store-bought one.
Jump to:
Baking Soda Paste
It's important to remember NOT to use very abrasive chemicals or materials on the surface as this will scratch the steel and leave it open to further corrosion.
Removing rust from stainless steel requires little more than baking soda and even lemon juice or white vinegar.
Take some water and baking soda to make a thick paste, and then take a soft sponge or toothbrush and rub the paste gently on the rust spots.
This paste will not damage the solo stove surface but gently lift the rust off the surface, and then you can wipe it away with a dry cloth.
You can also add lemon juice or vinegar to the baking soda paste.
Bar Keepers Friend
If you don't have the inclination to mix up your own baking soda solution, you can use a gentle store bought rust remover.
There are a variety of chemical-based stainless steel rust removers available from stores or online, and Solo Stove themselves recommend Bar Keepers Friend to remove stains and maintain your Solo Stove.
We are also fans of Evapo-Rust for removing rust from grills and smokers.
How To Prevent Your Solo Stove From Rusting
When it comes to rust, prevention is always better than cure as this is the 'cancer' of steel, and once it sets in, it can be difficult to remove and keep at bay.
You can prevent your Solo Stove Bonfire, Yukon, or other model, from rusting by taking some simple precautions.
Check Your Solo Stove for Rust Regularly
Inspect your Solo Stove every so often and check for any signs of rust, and if you find any, then take the steps above to remove them.
Ensure you inspect every little corner of the stove as there may be little rust spots in those areas that are difficult to spot.
There is a difference between rust and discoloration of stainless steel caused by heat, otherwise known as patina.
This is a naturally occurring phenomenon and measures the good use your stove has given you.
Burn Seasoned Wood
Properly seasoned wood has less sap in it, and using it will prevent excessive sap from building up on the steel during burning or cooking.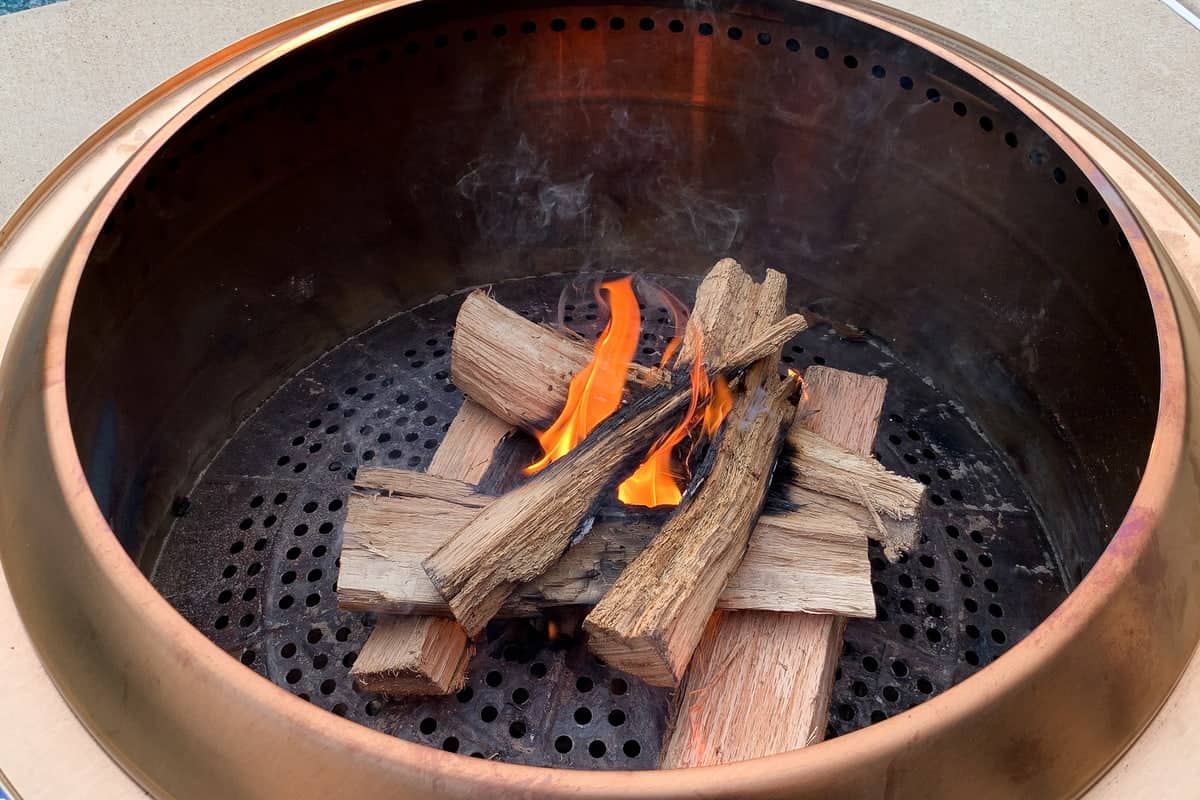 Hardwoods such as juniper, cedar, oak, pecan, or hickory are also preferable in your Solo Stove.
Clean Your Solo Stove After Each Use
This is one of the better ways to prevent rust as ash and food residue can retain and absorb trace amounts of moisture, and this, along with the heat, leads to corrosion on the stove's steel surface.
Ensure the ash is cold to the touch and then empty it or vacuum it using a Shop Vac.
Once the ash is cleaned, wipe the stove with a dry cloth to remove any final residue.
Store Your Solo Stove Under a Cover to Prevent Rust
Whether you keep your Solo Stove undercover in a shed or garage or by using a good quality waterproof cover, don't skimp on the cover as this will keep your stove in good condition even if you keep it outside.
Never move the stove under cover or indoors when it's still hot; always make sure the stove and ash are cold to the touch and clean out any lingering embers and ash before storing it.
Also, don't place your stove near any flammable materials when storing to be on the safe side.
If you can, get a cover with a fire retardant coating, or you can use a heavy-duty tarp and pin it down with bricks to stop it from lifting in the wind.
We like the Solo Stove brand cover, as it is VERY heavy duty, waterproof, and it fits perfectly.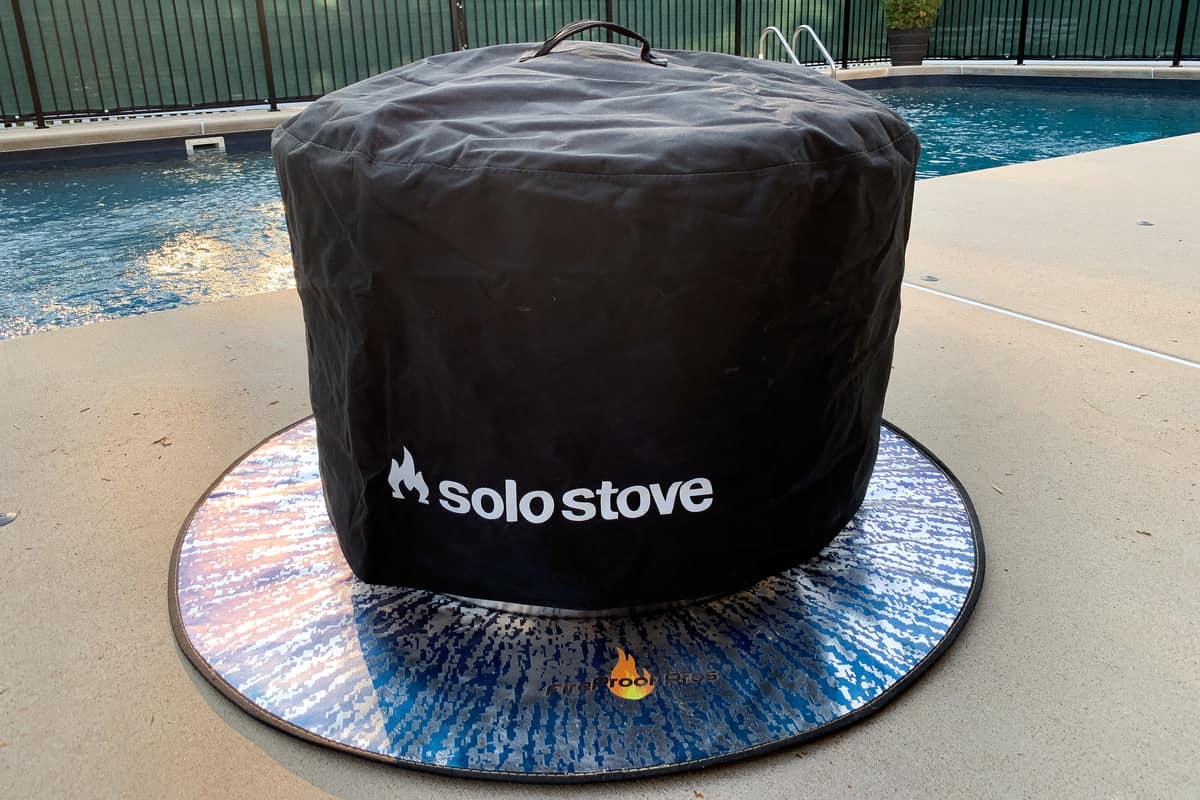 Make sure to select the right sized one for your Solo Stove model.
The question of whether you can leave your Solo Stove outside is asked often, and the easy answer is not unless it's covered.
The Solo Stove is designed to be very durable, but even this hardy little unit cannot defeat the power of the elements, and continued exposure will inevitably result in rust corrosion.
Dry The Solo Stove Properly
If you have left your Solo Stove in the rain, it will survive as it is durable enough to do so, but it wouldn't be advisable to do this very often.
If your Solo Stove does get wet, you must dry it immediately.
Find a dry rag, cloth or towel and dry it thoroughly, getting into all the tight areas to remove lingering moisture; this will help prevent rust from forming on the stainless steel.
Oil Your Solo Stove To Prevent Rust
If you aren't going to use your Solo Stove for a long period, then it would be advisable to add a thin layer of oil to the inside and outside before storing it, and this will keep moisture away and reduce the risk of corrosion setting in.
You can use cooking oil if you wish or use a synthetic product like WD-40 or similar to create a moisture repellent barrier while not in use.
Conclusion
While stainless steel is more formidable than many other metals, it is not impervious to corrosion, and where there are high levels of heat involved, the risk of rust increases.
The Solo Stove is certainly one of the most durable burners, whether for heat or cooking and, if it is well cared for, it will last for many decades.
By taking care of it both after and between use, you can prevent the onset of rust.
More Solo Stove Resources from Mad Backyard
Must Read Solo Stove How-to's
Videos
Other Common Solo Stove Questions Answered