Learn how to smoke lamb chops at home on ANY grill or smoker with our delicious balsamic butter sauce to finish.
Whether you are using a pellet grill like a Traeger, Camp Chef, or Pit Boss, an electric smoker like a Masterbuilt, or just a conventional propane grill like a Weber, we've got you covered. 
Let's Go!
Want to try something new on your smoker that won't take all day to cook and will seriously impress your guests?
Today we are diving in to teach you everything you need to know to smoke perfect lamb chops right at home on any grill or smoker.
We are going to cover:
What to look for when buying lamb chops
How to prep your lamb chops for the smoker
How to set up different smokers to cook lamb chops
What temperature to cook your lamb chops
The best wood choices for lamb
How to know when your lamb chops are done
An optional method to reverse sear the chops and finish them to perfection after removing them from the smoker
Our FAVORITE recipe for garlicky Smoked Lamb Chops, reverse seared, and finished with a Balsamic Butter Sauce.  Yum.
Wow, that's a lot…so let's get started!
What to Look for When Buying Lamb Chops
Let's face it, in the United States, lamb can be a little intimidating.  We are much more used to beef, chicken, and pork, and the various cuts that go along with those meats.
But don't despair, when you start learning more about lamb, you will see that most cuts of lamb are very similar to other cuts of meat as well.
For example, a leg of lamb is the same thing as a ham on a pig, taken from the hindquarters and thigh of the rear leg of the animal.
Lamb chops, I like to think of as just like pork chops, or steaks, only smaller.  They are taken from the prized loin meat on the back of the animal.
Types of Lamb Chops to Smoke
There are two types of lamb chops to be aware of:
The rib chops which look kind of like a tiny tomahawk ribeye, and sometimes referred to as a lamb "lollipop."
The loin chops which are like tiny lamb t-bone steaks where the bone is in the middle of the chop
Rib chops with the long bone still attached are usually a big show stopper due to their classic and elegant appearance.
These are our favorite kind of lamb chops to buy and what we recommend you look for as well.  Oce you find them you need to be aware of how much they are trimmed so will know how much work you will still need to do when you get them home.
How Lamb Chops are Trimmed
Bone-on Lamb Rib Chops come in three varieties:
Untrimmed: The entire fat cap is still in place over covering the bones.
Semi-frenched: Some of the fat is removed, ad some of the boe is visible
Fully Frenched: Most of the fat is removed from the boes and they are almost entirely exposed.
Preparing your Lamb Chops for Smoking
To Cut or Leave as a Rack
Your lamb chops may have come as one big rack, or they may already be cut individually.  For ur recipe below, we are going to be smoking them individually in order to get a good sear on all sides.
You can also smoke them as a whole rack, and if you are interested in doing tis you read our entire guide to smoking a rack of lamb HERE.
However, your lamb will cook more like a roast than as individual chops and you will have less crusty, seasoned, and seared surface area.
It all depends on the presentation you are going for and what you want to achieve.  Think of it is the difference between cooking individual steaks and cooking a crown rib roast.
Some people also choose to cut their rack into "double chops" with two bones in each chop for a thicker, more decadent meaty treat.
It's entirely up to you!
Frenching and Trimming the Fat
Most likely, even if the butcher trimmed some of the fat on the chops or rack, you will need ot trim a little more before throwing them on the smoker.
Follow these steps to prepare your lamb for the smoker:
If you bought a full rack, trim and peel back the thick fat cap of the top of the meaty portion of the rack first.  This thick layer of fat will never render in the smoker and needs to be discarded.
After this is removed, you can remove more fat from the bones by laying your knife flat against the bones of the rack and pushing it away from you.
Then flip the rack over to the concave back side ad remove any tissue on the back of the bones.
The idea is to remove all fat and tissue form the exposed bones so that they do not blacken and burn and make for a more beautiful presentation.
Always use a good boning knife when frenching lamb and trimming fat from other meats.  It will make life so much easier.
Before we dive in, here's a great overview from Anderson's SmokeShow demonstrating how he smokes his lamb chops in an electric smoker before reverse searing them.  Check it out!
Here is a link to the seasoning he uses in the video:
You can see he chose to use loin chops rather than rib chops, and if frenching bones isn't up your alley, then go for this option too!
Best Times and Temperatures for Smoking Lamb Chops
Relative to something like pork ribs, lamb chops are fairly lean and delicate.
You will need to watch both your cooking temperature and internal temperatures carefully when smoking your lamb chops.
We like to smoke our lamb chops a little lower than we do our smoked leg of lamb, just because they will cook so much faster and you don't have much room for error if you overcook them.
So keep your smoker temperature at about 225°F and no higher if you can help it.  
Reverse Sear Method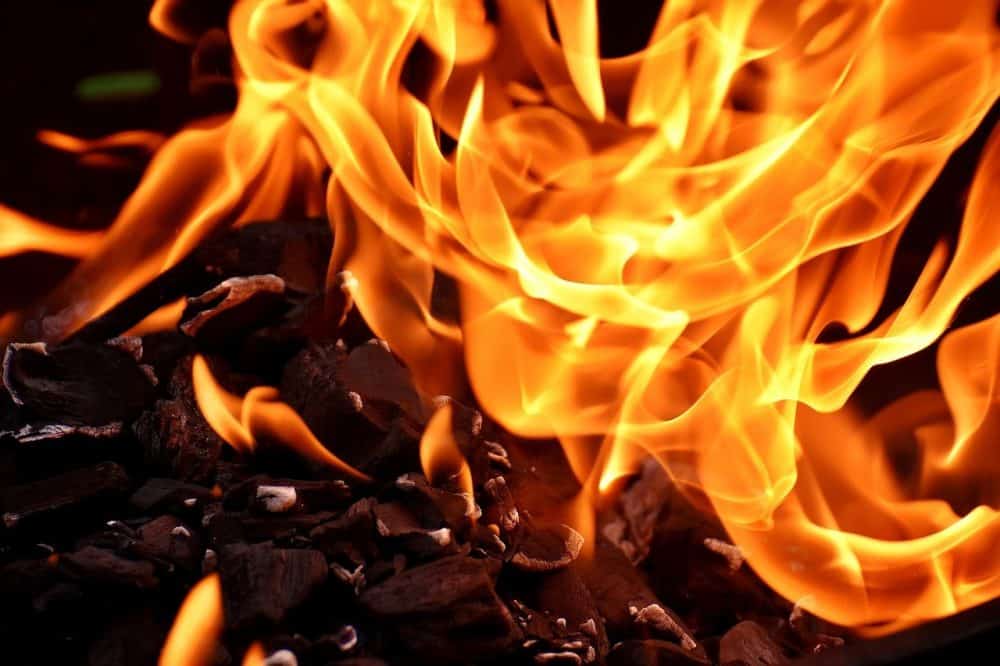 "Reverse Searing" is just a fancy term for searing your meat at the very end, once it is pretty much all the way cooked through, in order to get a nice crispy exterior crust that you just can't get from low and slow smoking alone.
This works great for smaller, thick cuts of meat like filet mignon steaks need time to slow cook through but benefit from a good outside sear.
With larger cuts of meat like hams and pork butts, they will develop a nice exterior crust naturally just due to the long length of time they spend in the smoker.
Much like our smoked pellet grill steak, we like to smoke and then reverse sear our lamb chops, similar to how he does in the video above.
This brings about the best flavors AND textures in your lamb chops.
Reverse Searing Accessories
If you are using a pellet grill and want to get a good reverse sear on ANYTHING, you need to pick up a set of Grill Grates.
We love these things and think they should start coming standard on any new pellet grill purchase.  They rest right on top of your existing pellet grill grates, you can set one or two of them up on the end of the grill and you've got an automatic searing station ready to go for any steak or chop.
15″ Grill Grate Sear Stations for Pellet Grills (SS15)
Includes THREE 15 Long GrillGrates, GrateTool and User Guide.

NEVER RUSTS: Made from highly conductive hard anodized aluminum.

GET KILLER SEAR MARKS ON YOUR PELLET GRILL: GrillGrates concentrate and amplify the heat of your pellet grill allowing you to actually grill and not bake on your pellet grill.
You can also reverse sear in a hot pan with butter, a flat top grill with oil, or over a hot propane burner or batch of charcoal on any grill.
If you are planning to reverse sear after smoking, only bring your lamb chops up to 125°F on an internal meat thermometer.  Then immediately sear hot and fast for about 30-60 seconds on each side.
This, along with resting them after searing, will naturally bring them up to about 135°F internally which is a perfect medium rare.
No Reverse Sear
However, you do not HAVE to sear the lamb chops after smoking.
You could instead bring them all the way up to temperature on the smoker and then let them rest and serve.
They will still be delicious.
In this case, smoke the lamb chops until they hit an internal temperature of 135°F and then remove them from the smoker ad let them rest for 10 minutes before serving.  
Since you did not sear them on a blazing hot grill they will not continue to rise as much in temperature after removing from the heat.
Best Smoking Wood Choices for Lamb Chops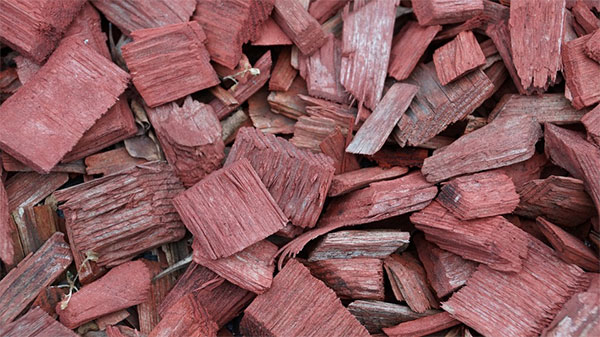 Lamb pairs best with milder fruitwoods such as apple and cherry, but can still hold up to stronger flavors like mesquite and hickory.
Usually its best to use a combination blend of chips or pellets if you plan to incorporate those stronger flavors though.
If you are feeling extra adventurous, you could even smoke them with dried grapevines for an authentic greek BBQ!
Top Seasonings and Marinades for Smoked Lamb Chops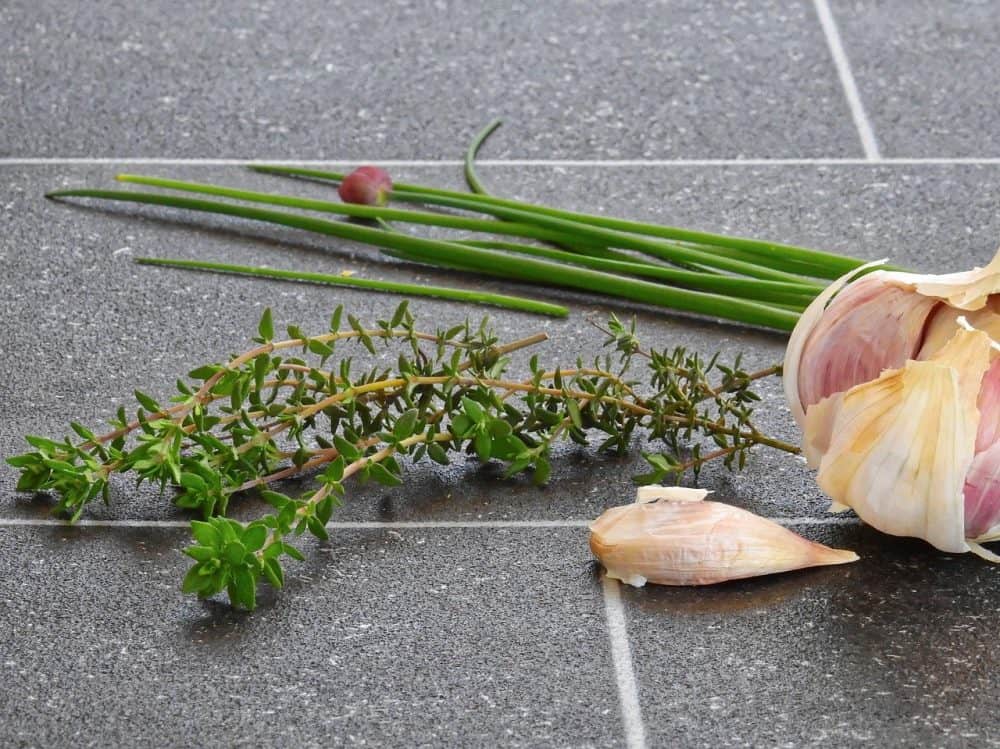 If you are looking for a classic pairing with Lamb, then you can never go wrong with garlic and rosemary for seasoning.
Mix the fresh chopped rosemary and garlic with olive or avocado oil, kosher salt, and fresh cracked black pepper.
Marinate the chops for at least 2 hours, preferably overnight, wrapped in plastic wrap in the refrigerator, and you are in business!
Alternatively, being that lamb is such an international dish, you can use more exotic flavors such as middle eastern, greek, or turkish spices depending on the occasion.
Lastly, there is nothing wrong with a good old fashioned BBQ rub like to might use on a pork butt or some ribs.
Have some fun and try different things out, you can even try different spice blends on each chop and see what you like best!
Setting up your Smoker for Lamb Chops
Vertical or Offset Charcoal Smoker
Read Char-Broil Reviews on Amazon
Fill your firebox or lower charcoal basin with a few handfuls of unlit charcoal and create a small hollowed out depression in the center where you can add your lit briquets.
If your smoker comes with a water pan, like the Weber Smokey Mountain, fill the water pan as well to help stabilize the temperature and add moisture to the cooking chamber.
Light a charcoal chimney about 1/4 way with charcoal and wait about 15 minutes for it to fully ignite.
You will not need too many briquets here because we are cooking relatively small pieces of meat that don't take long to cook at a low temperature.
Fill your water pan first, then add the lit briquets to the center depression you created.
Keep the dampers about 1/2 way to 3/4 open until the temperature is to about 180 deg F.  Then slowly close them down until they are just barely open and you are maintaining a temperature of 225 deg F.
Place 1 chunk of smoking wood on top of your lit charcoal once the smoker is up to temperature and put your lamb chops on.
Want to see a list of our FAVORITE Vertical Smokers for 2021?  Check it out here!
Electric Smoker
See Masterbuilt Reviews on Amazon
Plug your electric smoker in and turn the temperature to 225 deg F.
While it comes up to temperature, add smoking wood chips, not pellets, to the smoking wood tray.
Fill the water tray if there is one.
Place your lamb chops on the rack and close the door.
Debating whether to buy a propane or electric smoker?  Check out our COMPLETE Comparison Guide HERE.
Pellet Grill
Fill the pellet hopper with your choice of smoking wood pellets.
Plug in the pellet grill and turn the temperature to 225 deg F.
When the pellet grill has come up to temperature, place your lamb chops on the grill grates.
If you are planning to reverse sear, you can crank the heat as high is it will go for the final sear as described above, or better yet, throw them on a set of Grill Grates on your pellet grill as described above.
Never used a pellet grill before?  Read our ultimate guide to pellet grills to learn why they are so easy and how to set one up for success every time.
Here is also a list of our favorite pellet grills priced under $500
Gas or Charcoal Grill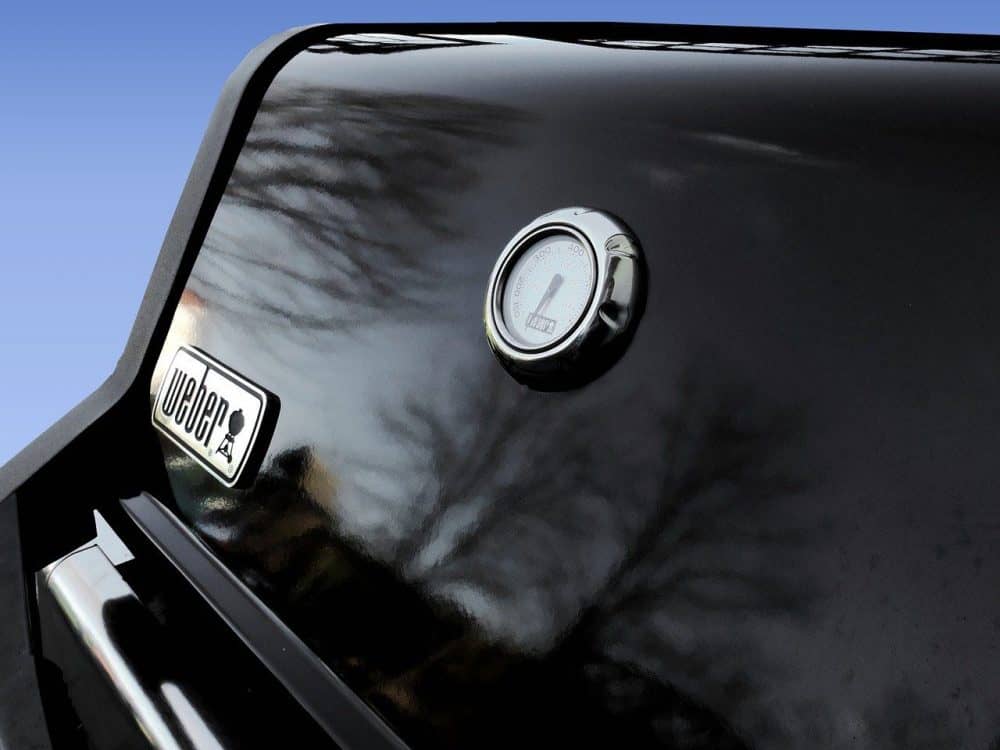 On a gas or charcoal grill you will likely need to use a smoker box filled with wood chips, or a pellet tube smoker filled with wood pellets.
Think you need a fancy smoker to smoke food at home?  Think again. Great smoked food can be made right on your current gas or charcoal grill!
Check out our Ultimate Guide to Smoking on a Gas Grill HERE.
If you are unfamiliar with these gas grill smoking devices mentioned above, no worries, we have you covered!
Read everything you need to know about smoker boxes here, and see a selection of our favorite pellet tube smokers here.
In the case of a lamb chops, we would opt for just using the smoker box filled with wood chips since you won't need all the burn time that comes with lighting a tube full of pellets.
Set up your gas or charcoal grill for indirect cooking with the burners or a small amount of lit briquets on one side and plan for your meat to be on the other side.
Once the temperature of your grill is between 225 deg F, place your smoker box or pellet tube smoker over the lit burners and once smoke begins coming out, place your lamb chops on the opposite side.
If you are doing the reverse sear method, once the lamb hits 125°F internally, either crank the burners under the chops or move them over to above the hot charcoal for 30-60 seconds each side a described above.
Serving your Smoked Lamb Chops
Whether you reverse sear or not, make sure to let your lamb chops rest for about 10 minutes before serving.
Like a steak, this will allow the juices to redistribute and the internal temperature to stabilize and even out.
You can serve your smoked lamb chops with a simple jus, or a red wine or balsamic reduction always goes nicely with lamb.
Check out our recipe for Balsamic Butter Sauce below!
Simple new potatoes and even smoked asparagus go well on the side, and also help to soak up all those delicious juices.
For drinks, I would go with a complex red wine like a malbec or chianti, and if serving beer, choose a strong flavored ale or dark porter or stout.
What Other Food Can I Smoke?
Looking for some more smoky inspiration?
So glad you asked.
Check out some of our other great recipes of smoked and grilled food to try out at your next outdoor BBQ!
Smoked Lamb Recipes
Other Smoked Foods to Try
Trash Can Turkey – OK, technically not made on a grill but one of the most fun ways there is to cook a Turkey…at over 700 degrees in only 2 hours!  You've got to check it out!
Smoked Lamb Chops with Balsamic Butter Sauce
Bone-on Lamb Chops rubbed with a rosemary and garlic marinade, smoked and then reverse seared to perfection, finished with a garlicky Balsamic Butter Sauce.
Whether you are using a pellet grill like a Traeger, Camp Chef, or Pit Boss, an electric smoker like a Masterbuilt, or just a conventional propane grill like a Weber, we've got you covered. 
Equipment
Smoker -or- a Grill with a Smoker Box or Pellet Tube

Smoking Wood chips, chunks, or pellets
Ingredients  
1

Rack

Lamb

or you can purchase 8 individual bone-on rib chops, preferably already frenched and trimmed

2

Tbsp

Avocado or Olive Oil

NOT extra virgin

5

Cloves

Garlic, finely chopped and crushed into a paste

4

Sprigs

Fresh Rosemary, removed from the stems and finely chopped

Kosher Salt

Cracked Black Pepper

¼

cup

Balsamic Vinegar

½

cup

Salted Butter, cold and cut into 6-8 pieces
Instructions 
Prepare the Lamb Chops
If your lamb came a rack, remove the fat cap from the broad side of the lamb and the trim excess fat from in between and around the exposed boes using a boning knife.

Stand the rack up with the bones pointing up. Cut down between each bone to cut the rack into equal chops with the bones still attached.

Mix the oil, 4 cloves of the garlic, rosemary, kosher salt, and pepper in a bowl.

Coat each lamb chop with the garlic mixture and then wrap in plastic wrap, place in an aluminum pan and marinate in the refrigerator for at least 2 hours, preferably overnight.
Set up the Grill or Smoker
Light the smoker or set up the grill for indirect cooking with a smoker box and preheat to 225° F.

Add wood chips to the smoker tray, smoker box, or add a chunks to the firebox/charcoal.

Once the smoker/grill is up to temperature and smoke is being produced, place the lamb chops on the smoker, evenly spaced.
Start the Sauce
In a small saucepan over medium-low heat, heat a Tbsp of oil and the last clove of garlic, stirring continuously so that it does not burn, until fragrant, for 1-2 minutes.

Add the vinegar and increase the heat to medium-high.

Simmer for about 5 minutes until it has reduced slightly to a thick syrup

Remove from heat and set aside until the lamb is finished
Reverse Sear the Lamb Chops
Once the lamb chops have reached an internal temperature of about 125°F, either move them to a hot grill burner, over hot charcoal, or into a hot pan with oil.

Sear the lamb chops, one at a time or in small batches, 30-60 seconds on each side until brown and sizzling.

Remove the lamb chops from the heat and place on a plate, uncovered, to rest for 5-10 minutes while you finish the sauce. Check that the internal temperature is 135°F for a medium rare doneness.
Finish the Sauce and Serve
Re-warm the garlic balsamic reduction over medium-low heat. Add the pieces of butter to the sauce slowly, one at a time, whisking continuously to incorporate until the sauce is smooth and warm.

Add salt and pepper to the sauce if needed.

Plate the lamb chops and drizzle with the sauce.
Video
Nutrition