We take a look at some of the the best ways to reheat prime rib to maintain its succulent flavor without drying it out.
After cooking a prime rib you may find that you have a lot leftover for an entire second meal depending upon how many guests you served.
We have a few favorite methods that you can follow for reheating your prime rib so that you can enjoy your leftovers in the best way possible.
Following the best method will ensure that it is reheated thoroughly and it doesn't lose its taste or moisture.
We have highlighted some of the best ways of reheating prime rib below.
Before serving, it is important to ensure that your meat is reheated to a safe temperature before consumption as this reduces any risks that are posed to your health as a result.
Reheating Prime Rib in the Oven
One of the most popular ways of reheating a prime rib is using an oven as this method locks in the taste and is unlikely to result in your meat becoming dry.
If you are reheating a whole portion of prime rib rather than individual slices this is the most practical option.
When it comes to reheating meats, foil is essential as this helps to lock in the flavor and prevents your meat from drying out.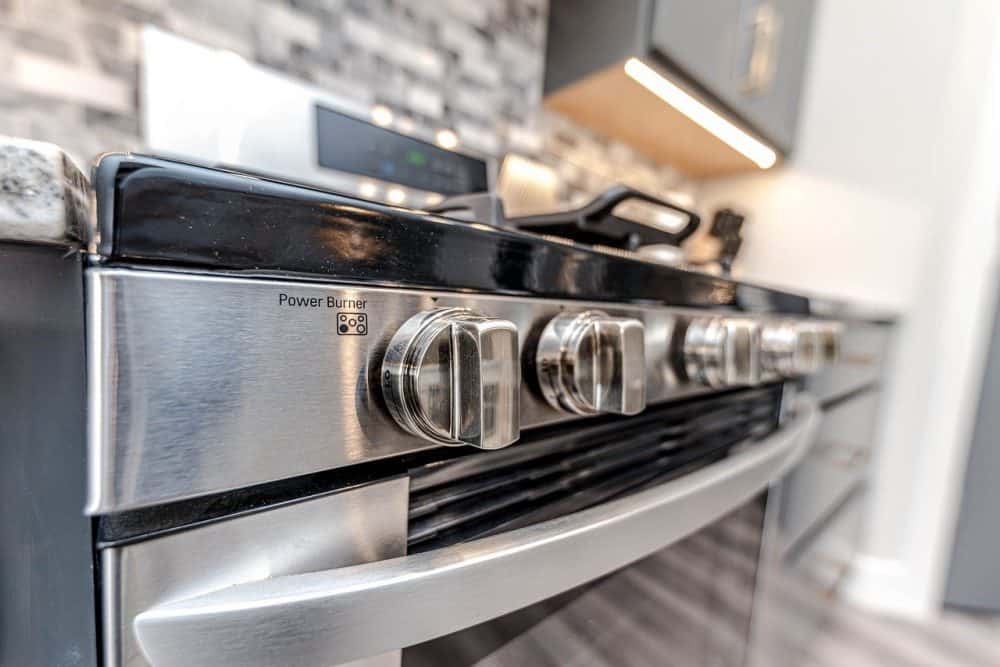 Preparing the Meat
Preheat your oven to 300 degrees Fahrenheit
Before putting your meat into the oven it will need to be wrapped in aluminum foil.
Once you have done so it is recommended that you add a few tablespoons of broth or beef stock as this will ensure that the meat keeps its flavor and the added moisture is going to prevent the meat from drying out.
Heating the Prime Rib
Now that you have prepared your meat ready for reheating, it can then be placed inside the oven.
Ideally, you should check your meat at 10-minute intervals, or you can wait until the internal temperature of the meat has reached 160 degrees as this will ensure that it is safe to eat.
When your prime ribs are ready they can be removed from the oven and you can then dig in and enjoy.
Reheating Prime Ribs in a Steamer
Another tasty way of reheating prime ribs is using a steamer. This is a gentle way to reheat your prime rib and is generally recommended for ribs that are already sliced.
Again, this method ensures that the taste is locked into your meat remains tasty without the risk of it drying out.
Preparing the Meat
To prepare the meat ready you will first need to add some tablespoons of water into your chosen pot before bringing it to simmer.
 Once it has started to do so, you will then need to wrap your slices of meat in aluminum foil before putting it into the steamer basket.
To lock in more flavor, you may choose to add some leftover meat juices as this will add more moisture.
Reheating the meat
Once the meat has been placed inside the steamer it will take around 3-6 minutes to steam but of course, this does depend on the thickness of the slices as some may take a little longer.
To check that the meat is ready you will need to peel back the foil and check that it is all warmed thoroughly.
If it doesn't appear ready you can place it back inside the pot and allow it to reheat for a little longer.
When your meat is then cooked, remove it from the steamer and transfer it to a dish ready for serving.
Methods that work but we wouldn't recommend
Ideally, using the microwave should be a last resort and only really opted for if you are restricted on the time that you have available.
The main reason why it isn't advised to reheat meat in the microwave unless absolutely necessary is because this method tends to drain the meat leaving it dry and lacking in its flavor.
However, if you are likely to use the microwave, we have outlined the method that we would recommend you following below.
Microwaving the Prime Rib
The ribs will need to be evenly sliced before being put into the microwave as this will ensure that each of the pieces are cooked thoroughly.
Find yourself a microwave bowl and place each of the pieces inside ready for microwaving.
Before starting the microwave add some broth or meat juices to the bowl for some extra moisture which will help to stop the meat from becoming so dry when it is reheated. Once you have done so cover the dish and put it into the microwave.
Begin by heating the meat for 1 minute and then continue to heat it for 30-second intervals checking it each time to ensure that it is cooked thoroughly.
When your meat is heated all the way through, you can then remove it from the microwave and prepare it for serving.
The Verdict
To achieve the best results from reheating your prime rib we would recommend you using the oven or steamer methods as both ensure that it doesn't lose its original flavor or become dry.
To keep the most flavor we advise you to add moisture in the form of beef stock or broth.
If you have plenty of time available and want to achieve the best results it is recommended to use one of these options, however, if you are restricted on the time that you have available you may choose to put the meat inside the microwave.
While this wouldn't be our top choice as it is prone to drying out the meat, it is a practical option for those who need to reheat their prime rib quickly.
Some methods will require the meat to be sliced beforehand while others will accommodate whole portions of meat.
This can influence the outcome so it is important to pay attention to this beforehand to ensure that your meat is reheated in the best way.
How to Reheat Prime Rib
The best way to reheat prime rib to maintain its succulent flavor without drying it out.
Equipment
Oven

Roasting Pan

Instant Read Digital Thermometer
Ingredients  
1

Leftover Prime Rib

Aluminum Foil
Instructions 
Place leftover prime rib roast in a a large roasting pan

Wrap the prime rib loosely in aluminum foil to help it retain moisture

Place in the 300° F oven and reheat until the internal temperature reaches 160° F. This will take roughly 20-60 minutes depending on the size of your roast.

Carve and enjoy the leftovers.
Notes
For food safety reasons, do not cool and then reheat your meat more than one time.  Only reheat what you plan to serve and retain the rest in the refrigerator or freezer.