Learn all about the best grass seed for Missouri right here!
We look at cool season and warm season varieties that work well in Missouri, along with pros and cons for each, to give you plenty of options to choose from.
Let's go!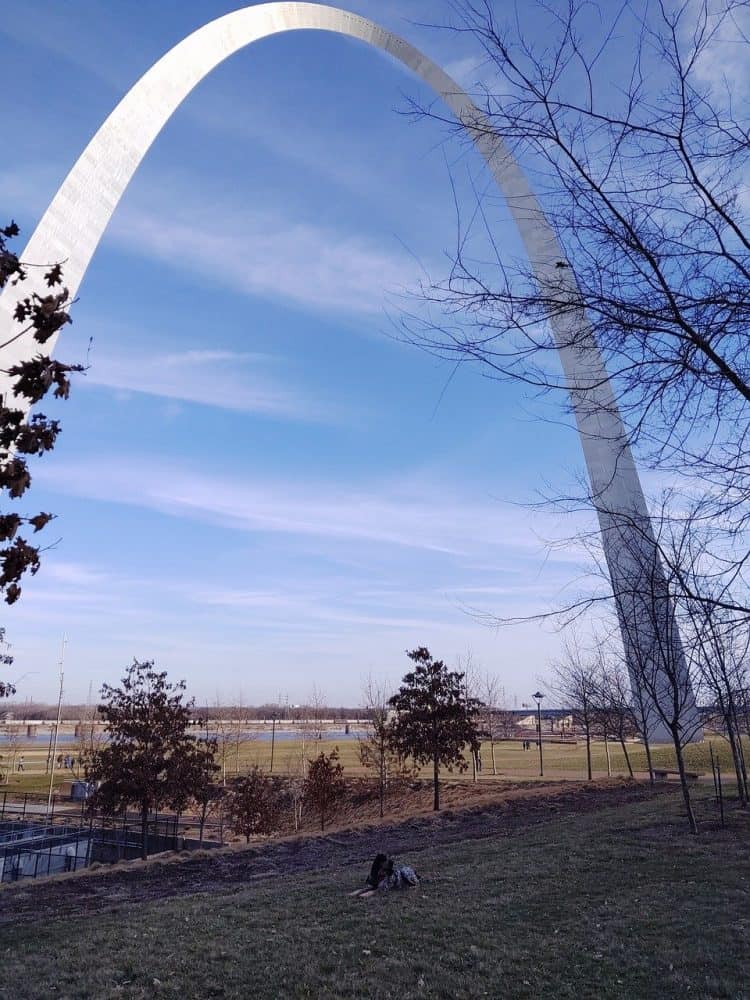 Creating a beautiful lawn depends on many variables, including your region, soil, and environment.
You will see many cool season grasses on most manicured suburban lawns in Missouri, as they have the benefit of staying pretty green year-round.
Although they do require a little more care and attention.
Hearty warm-season grasses flourish in the southern areas of the state as they can withstand the drought and heat that often come with long Missouri summers with ease.
Below, check out some of the top grasses that do the best in Missouri's climate  before buying bulk seed at your local big box store or nursery.
Cool season grasses used in Missouri are mainly turf-like tall fescues and are highly adaptable to the constantly changing Missouri climate.
Ryegrass and bluegrass are two even colder seasonal types of grass sometimes seen in Missouri as well.
Along the southern region, warm-season grasses such as Bermuda and zoysia grass can be found predominantly.
Cool Season Grasses
Kentucky Bluegrass
If you want to prettiest lawn on the block, then Kentucky Bluegrass is your best bet.
But it comes with its fair share of work.
The use of Kentucky bluegrass should be restricted to the more northern areas of Missouri, and only if you have the means to water it regularly and have very good drainage to prevent fungus growth.
Unlike perennial ryegrass, a turfgrass style package, Kentucky bluegrass spreads rhizomes and withstands moderate traffic.
Kentucky bluegrass recovers well from wear due to rhizomes. It can be found in mixtures of perennial ryegrass and high fescue in athletic fields across Missouri.
Tall Fescue – Turf Type
Owing to its heat and drought resistance, turfgrass is a strong general purpose class of grass seed that works well in most of Missouri.
Tall fescue is a tall-grown, coarse-to medium-textured turfgrass developed by seed or sod.
The high fescue avoids extreme wear and tolerates high temperatures.
When correctly irrigated, it can be successfully grown in all parts of Missouri.
Fine Fescues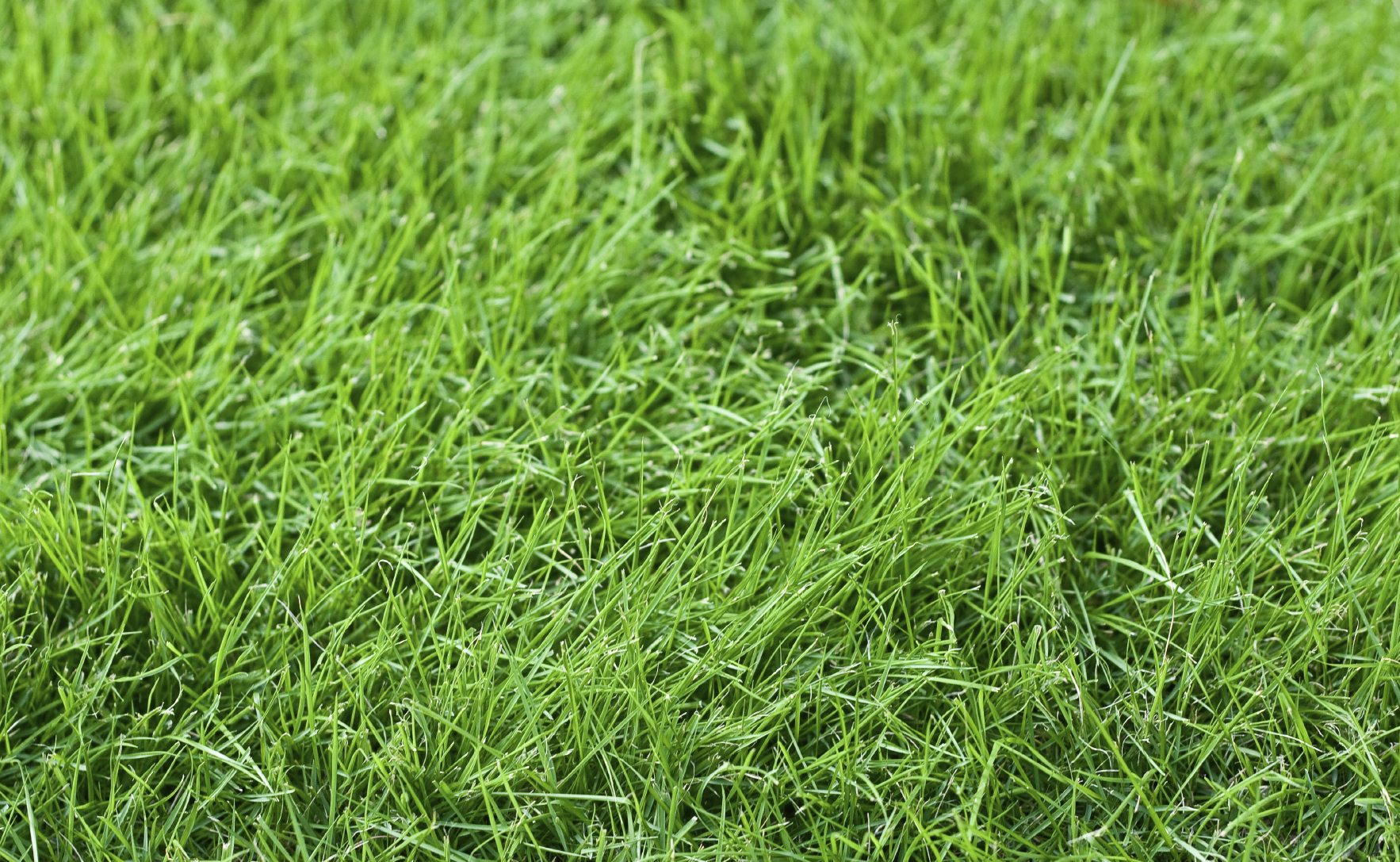 Fine fescue is a darker color grass with a medium-to-dark green hue.
Fine fescues are best grown in cool wetlands, marine regions, and high altitudes. They generally need little upkeep and prefer to be cut to 1 ½ to 2 ½ inches with nice sharp lawn mower blades. They have pretty blades, are the most shade-tolerant, and have the lowest nutrient, mowing, and moisture needs of all the cool-season turfgrass.
Chewings fescue, red fescue, sheep fescue, and hard fescue are all common types of fine fescue.
These types can be used in lawns, gardens, roadsides, and other turfgrass areas and are commonly used in grass seed mixtures and mixtures for both sunny and shade areas.
The downside to fine fescue?
Poor tolerance to high traffic.
Fine fescues are NOT approved for sports fields and golf tees because of their poor wear resistance.
But, if you have an lawn that gets very little traffic from kids or pets, it should do fairly well in most areas of Missouri.
Perennial Ryegrass
Perennial Ryegrass seeds develop and develop very quickly.
They are highly tolerant of wear, creating a lovely looking lawn that holds up well to lots of activity.
Ryegrasses combine perfectly with some other grasses and add pest and disease preventive additives to bluegrass mixtures.
These grass seed leaves are known to be fibrous, and they require a sharp cutter blade to prevent tearing or pulling off the turf.
Just like Kentucky grass seeds, they need a fair amount of water and good drainage to thrive.
Warm Season Grasses
Bermuda Grass
Bermuda grass is best suited to and most widely used only in southern Missouri.
Many newly designed seed varieties have been produced and created over the last ten years.
Users now have various denser varieties that are more finely textured than the almost extinct seed of common bermudagrass.
Bermuda grass spreads vigorously with stolons (above ground runners) and rhizomes (above ground runners) and can become pests as it attacks gardens and flower beds.
So make sure to have a good underground AND above ground barrier in place if planting bermuda grass near a prized garden or landscaping bed.
Zoysiagrass
Enhanced zoysiagrass grass seed variations have been developed and have been improved more rapidly than older variations.
Nevertheless, this grass seed is slow to take and spread, but not like the bermudagrass.
The newer varieties are very thick and can be successfully grown in both northern and southern areas of Missouri.
Be aware, being a warm season grass it will go "dormant" in the winter and turn a beige color on your lawn.
Don't worry, the zoysia grass is not dead, just hibernating, although some homeowners do not find this look very appealing, even if it's just for the few short winter months in Missouri.
Buying Guide for the Best Missouri Grass
If you're trying to figure out the best grass seed to plant for your lawn in Missouri, you should consider some questions you to ask yourself first:
How much traffic does your lawn get?  Do you have kids and/or pets that will be running around on it frequently?
How important is having a pretty green lawn vs. a tough and durable lawn, regardless of how it looks?
Do you have enough time to take care of your lawn, and water it frequently, or do you want to perform minimum upkeep?
How much sunlight will your lawn get throughout the day? Is it going to be full sun, partial sun, or mostly shade?
How Much Grass Seed Do I Need to Plant per Square Foot?
First you need to figure out the square footage of your lawn.
You can walk it off with each step being roughly 3 feet, then multiply the length by the width to figure out your total area. (i.e. 40' x 60' will be 2,400 square feet.)
A general rule is about 3-4 pounds per 1,000 square feet for seeding a new lawn and 1-2 pounds per 1,000 square feet for overseeding and existing lawn.
So, in our example above with a 2,400 square foot lawn, you would need about 7-10 pounds of seed for a new lawn and maybe 3-5 pounds for overseeding.
Use a good seed spreader to distribute the seed evenly and efficiently.
You can read all about how to overseed a lawn in detail (without needing to aerate) HERE.
Buy Grass Seed That Suits Your Missouri Lifestyle
Some grasses, like bluegrass, while looking pretty, need more irrigation and maintenance than others.
Many cool-season kinds of grass like this may need consistent irrigation during hot summer months to prevent browning or dying.
Conversely, many warm-season kinds of grass are less tended, but they have a thicker leaf, may appear less healthy. and tuen a dormant beige color in the winter.
It's important to think about your time and priorities and make your decision accordingly.
Keep Wear-and-Tear In Mind
Although you might prefer the idea of a cottage garden if you have children or animals, it doesn't stand up to being trampled on day by day!
You'd be better off looking for a tougher sort of lawn.
Make sure you consider why your lawn has to withstand the effect of everything that touches it.
Consider The Level of Sunshine
Look at the area you're planting.
Is it in full sun?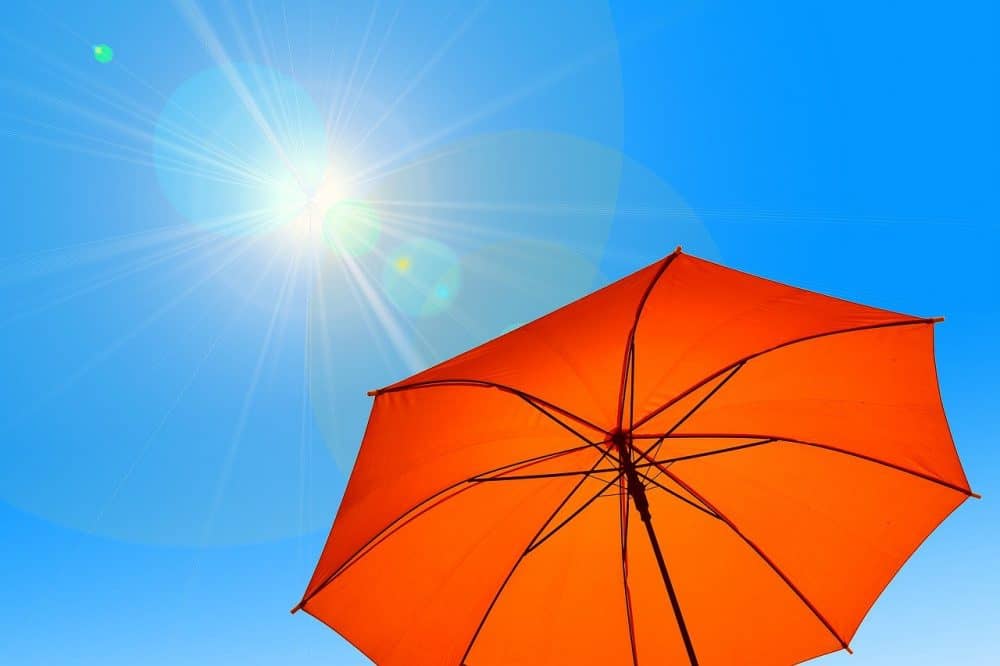 Consider the amount of sunlight. If there is a partial shade, look for a variation or combination ideal for minimal sunshine.
Many warm-season blades of grass need the sun to flourish, whereas cool seasonal fescues and ryegrass can tolerate shade conditions.
Quality of The Grass Seed
When you select a variety or combination, you want to make sure that you buy a quality seed.
Low-quality seed will yield low-quality lawns.
Big box stores typically only carry national mass market seeds of poorer quality than most local nurseries and retailers that know better about what works specifically in Missouri.
So take the time to seek out a local gardening store or nursery to buy your seed, especially if starting a new lawn from scratch.
If you want to overseed and have no idea what kind of grass you already have, take a small patch in to them and they will likely be happy to identify it for you!
Mixing and Matching Seeds
Don't feel like you need to decide on ONE type of garss to plant.
In reality most Missouri lawns are a combination of multiple kinds of grasses.
You will rarely see an ENTIRE Kentucky bluegrass lawn that doesn't have some tell fescue and ryegrass mixed in as well to help fend off disease and withstand varying levels of sun and heat.
Just don't mix Warm and Cool Season grasses together. 
Pick varieties from one category or the other if starting a new lawn.
And if you already have an established lawn, only overseed with whichever type you already have.